How to clean roller blinds?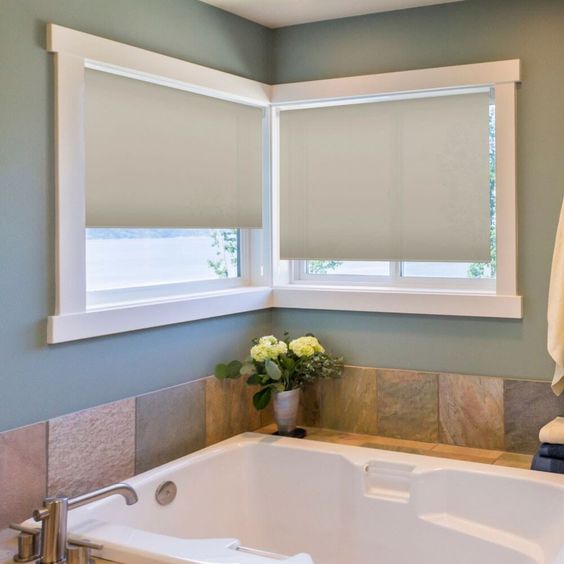 Cleaning the blinds is relatively simple, although it will vary depending on the system your blind has. But, in general, most systems are easy to clean because the fabric is rolled up at the top.
These blinds are usually made of rigid, synthetic fabrics, so they can be washed and cleaned. with damp cloths. However, we will now explain in more detail how to clean roller blinds.
How do I clean the blind without disassembling it?
There are models of roller blinds that can be dismantledwhich offer the possibility to detach the fabric from the tube for washing. On the other hand, cleaning a roller blind has no great difficulty.
The first thing to do is roll it all the way up. If your model has a cover, remove it to expose the fabric.
Start by cleaning the part corresponding to the back of the window, as it is more difficult to detach it from the window once it has been released. to hold it upright so that it can be cleaned. In this way, the following are cleaned pieces of cloth and unrolling, little by little, until it is fully extended.
All that remains is to clean the front, from top to bottom for the dust to fall.
After cleaning both sides, even if you have wiped the blind curtain with a dry cloth to dry it, it is best to let the curtain finish drying. dry for a couple of hoursThis saves it from rotting and staining when rolled up while still wet.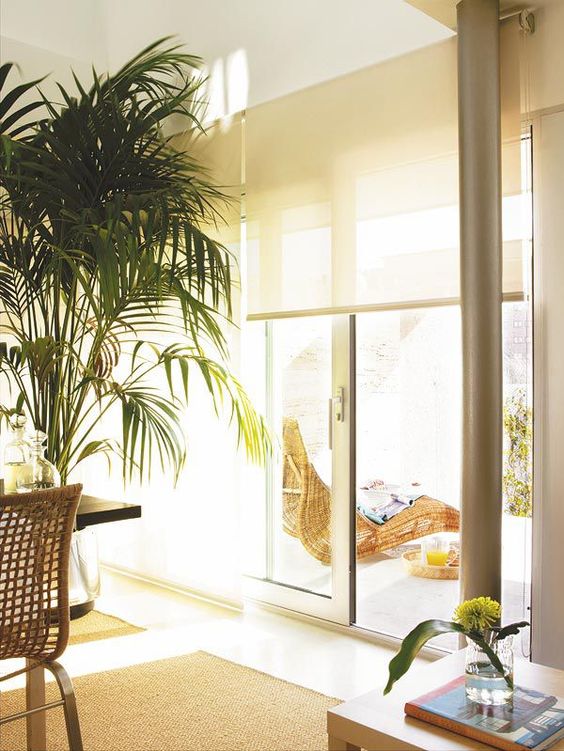 Cleaning roller blinds according to fabric type
The main advantage of blinds over curtains is that, in order to avoid wrinkles, its fabrics are rigidThis prevents them from being put in the washing machine but facilitates manual washing.
The cleaning process is the same regardless of the mechanism. but it does have variations in terms of the material of the particular fabric of each blind.
Blinds with screen fabric
This fabric has a virtue: no need to dustbecause it is repelled by the fabric materials. However, there are many other sources of dirt, such as smoke or grease. To clean them, you can rub the fabric with a cloth dampened in lukewarm water and a little soap..
Blinds with resinated fabrics
This fabric it does gather dustwhich you can remove by vacuuming or by using a duster or dry cloth. However, as this is a rather more sensitive tissue, you should only use a damp cloth very gently on the areas that are stained with more than just dust.
Roller blinds with digital printing
These blinds are the most delicate and modernYou will not be able to use any kind of damp cloth or rub the surface at the risk of ruining its decoration. That is why the only way to clean them is by using a duster or dry gauze.
Newsletter

Be among the first to receive our promotions by e-mail