Control Blinds with Google Home: Automate Your Home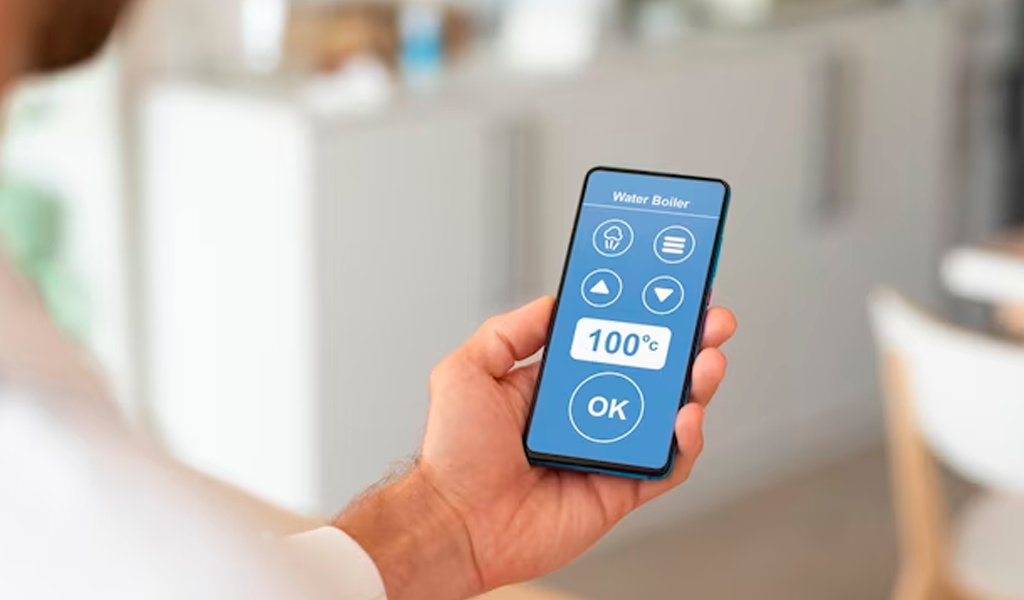 Can you imagine being able to control the blinds in your home just by using your voice? Thanks to the integration of blinds with Google Home, this is possible. In this article, we will explore in detail how you can control your blinds using this intelligent voice assistant, making the most of technology to make your life more comfortable and convenient.
Controlling Blinds with Google Home: Step by Step
Here's a step-by-step guide on how to control your blinds using Google Home. Follow these steps to get the most out of this innovative functionality:
Initial configuration
Before you can start to enjoy controlling your blinds with Google Home, it is important to perform an initial setup to make sure everything is properly integrated and working smoothly. Here we provide you with a step-by-step guide to make this setup simple and effective.
Check the compatibility of your blinds
The first step is to make sure your blinds are compatible with Google Home integration. Some manufacturers offer engines for blinds with smart device connection capabilities. Check the specifications of your blinds and confirm that they have this functionality.
Configuration and connection to the Wi-Fi network
Once you have verified compatibility, it is important to make sure that your blinds are correctly configured and connected to your home Wi-Fi network. Follow the manufacturer's instructions, make sure they are connected to the network. automated Wi-Fi control of your roller shutters in a stable manner.
Linking with the Google Home application
To control your blinds with Google Home, you will need to link your blind system to the corresponding app. Follow these steps to make the pairing correctly:
Open the Google Home app on your mobile device.
Go to the "Devices" tab and look for the "+" icon to add a new device.
Select "Configure device" and then choose the option "Already have something configured?
Find the manufacturer of your blinds in the list of compatible devices and follow the specific instructions provided by the manufacturer to link your blinds with Google Home.
Once pairing is complete, your blinds will be available for control via Google Home.
Voice commands and control
Once you have linked your blinds with Google Home, you can start enjoying control using voice commands. Experiment with the following examples of commands to control your blinds easily and conveniently:
"Ok Google, raise the blinds in the living room".
"Hey Google, close all the blinds in the house".
"Ok Google, set bedroom blinds to 50%".
"Hey Google, stop the movement of the kitchen blinds".
Remember that you can customise your voice commands to suit your preferences and needs. In addition, you can take advantage of the routines functionality in the Google Home app to schedule automatic actions, such as opening or closing your blinds at specific times of the day.
Advantages of controlling blinds with Google Home
Integrating your blinds with Google Home offers a number of notable advantages. Here are just a few of them:
Convenience and total control: You can control your blinds from anywhere in your home, using just your voice and without having to move. It's a convenient and efficient way to manage light and privacy in your spaces.
Intelligent automation: You can program routines and schedules for your blinds to open or close automatically, giving you greater convenience and energy efficiency. For example, you can program your blinds to open in the morning to let in natural light and close at night to maintain privacy.
Compatibility with other devices: Google Home integrates with other smart devices in your home, allowing you to create a more complete and personalised automation experience. You can combine control of your blinds with other devices, such as smart lights or thermostats, to create personalised scenes and atmospheres in your home.
---
Control your shutters with Google Home is an innovative way to harness technology to make your life more comfortable and convenient. From voice control to smart automation, this integration gives you significant advantages. Follow the setup steps and enjoy full control over your blinds. Discover how technology can improve your home and simplify your everyday life. With Google Home, you have the power to control your blinds easily and efficiently, adapting them to your needs and preferences. Make your home smarter and more comfortable with this innovative solution!
Newsletter

Be among the first to receive our promotions by e-mail