How to fix the mosquito net mesh?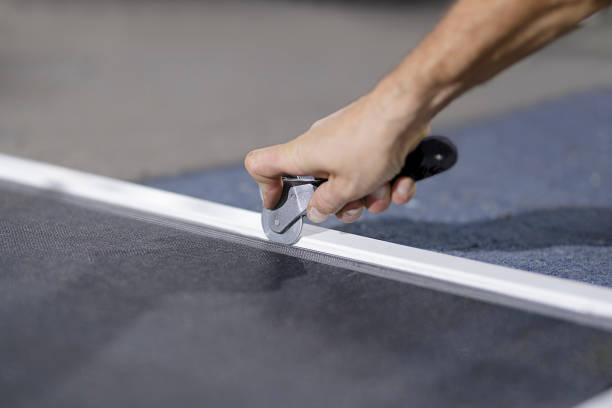 If the insect screen mesh suffered damageIt is important that it is repaired or replaced beforehand to prevent insects from gaining access, as well as to avoid giving the impression of a neglected image in your home. To prevent both of these things from happening, we're going to explain how to fix the mosquito netting mesh.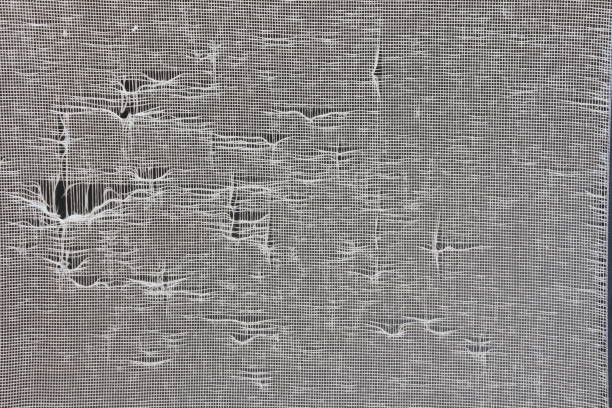 Repair with leftover mosquito netting
The tears and holes in the mosquito net can be solved in a simple way using glue, prefabricated patches or patches of leftover mosquito netting. The steps to follow are:
Assess the damage, as large holes are more difficult to repair. Before starting work, assess whether or not the breakage can be repaired without affecting the appearance and functionality of the window.
Cut the area where the hole is in a square shape. Fold its edges so that the cut ends fit well with the fabric patch (in case it is mesh and not fabric).
Cut a mosquito netting patch that is about 1.3 cm or half an inch longer than the hole on each side. If using a pre-made patch, you can cut it to the size you need.
Place the patch over the hole in the mosquito netting to get the hole covered.
You can use waterproof glue on the edges of the patch and wipe off any leftover drops before they dry. Similarly, you can repair a fibreglass or nylon mosquito net by sewing the patch over the hole and then using glue.
Use adhesive in small holes
In the event that your mosquito net has a small holeThe solution is also very simple, as you can use a waterproof adhesive or even a cheaper remedy such as nail polish (in the colour of the mosquito net, of course).
When the nail polish dries, it acts as a strong adhesive, ideal for minor repairs. For gluing, apply it to each side of the tear without dripping.
Just wait for the nail polish to dry completely for at least 24 hours, because even if it looks dry, it will only harden after this time.
In case you do not want to use enamel, you can opt for a waterproof instant adhesive in case of fibreglass cloth and, for mesh, use epoxy resin.
Turn the mosquito net
You can sew or darn the mosquito net in the event that the hole is too large to use adhesive. And, if it is still large, then you will have to resort to using a hole patch and sewing.
To sew the mosquito net, you can unpick a few strands from the excess area of the mosquito net to use as thread. Sew the seams of the mosquito net together as well as possible and then sew the two parts together with a needle. If you don't have any mosquito netting threads, you can use strong polyester or high-strength thread.
In a nutshell, if your screen is damaged, it is crucial to repair or replace it. as soon as possible to prevent insects gaining access to your home and maintain a neat appearance. In this article, we have provided you with different methods to fix your insect screen mesh, from using patches of leftover mosquito netting to applying waterproof adhesives or nail polish.
However, if you are looking for a durable and efficient solution to protect your windows from insects without compromising the aesthetics of your home, we recommend that you consider installing roller shutters for PVC windows. These insect screens provide effective protection against insects, while allowing for proper ventilation and easy handling. At Sistemas24H, we offer a wide range of roller insect screens specially designed for PVC windows, ensuring a perfect fit and high durability.
Don't wait any longer and choose our roller mosquito nets for PVC windows to enjoy a fresh and insect-free atmosphere in your home!
In Sistemas24h you can find mosquito netting mesh so you can repair the one you have damaged, as well as other accessories that can help you.
Newsletter

Be among the first to receive our promotions by e-mail