Old shutters: give them a second life, innovate and decorate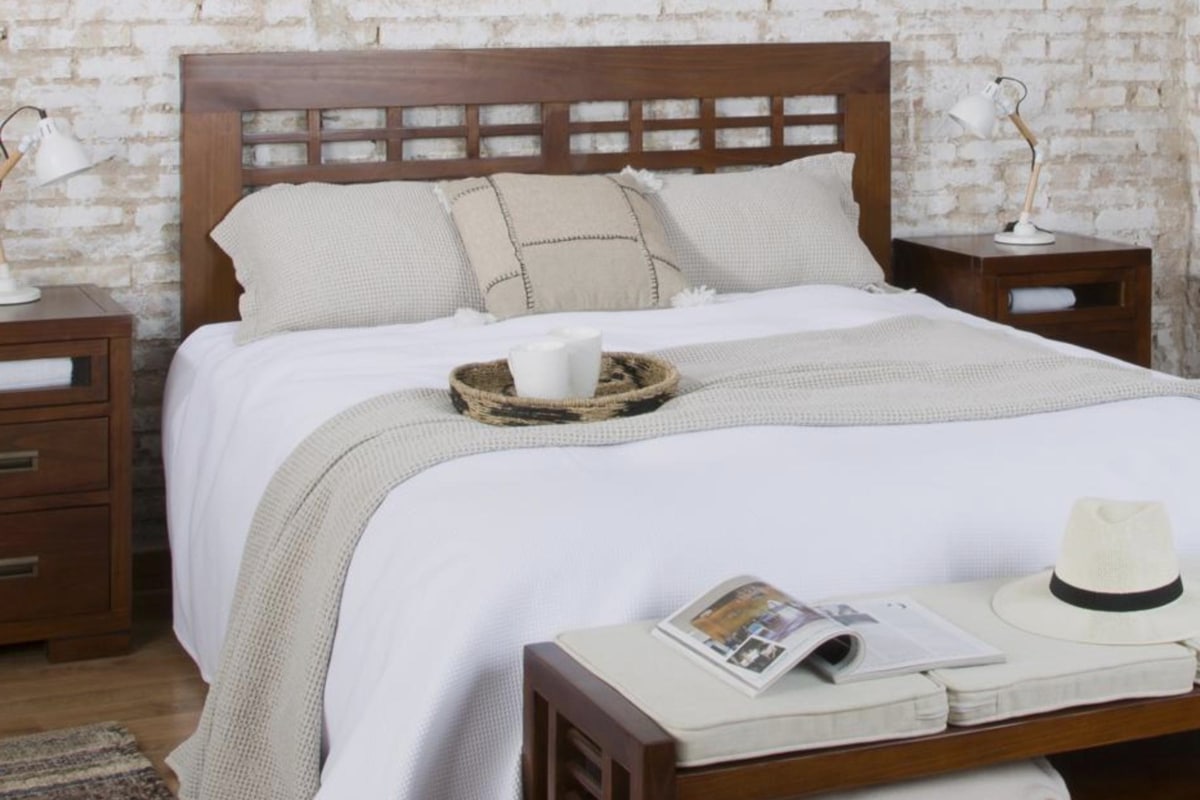 If you are thinking of getting new blinds and you don't know what to do with your old ones, in this post here are some ideas with which you can decorating your old shutters and thus give them a second life.
DIY to reuse blinds
The time and long exposure to the sun can mean that your blinds are no longer in the best condition and it is therefore time to change them. In this case, the best thing to do is to go to a specialised shop, such as Sistemas24H, where we have the widest range of external blinds for your home.
On the other hand, we know that it's hard to part with your old blinds, so here are some ideas on how you can turn them into the best possible blinds for your home. perfect complements for your home.
In all cases, however, the first thing to do is to restore them to give them a nice, eye-catching look.
Coat rack in the entrance hall
This option is really simple. All you need to do is decide where you are going to install this shelf and, once you have decided, place some hooks on the front of the blind, easy right?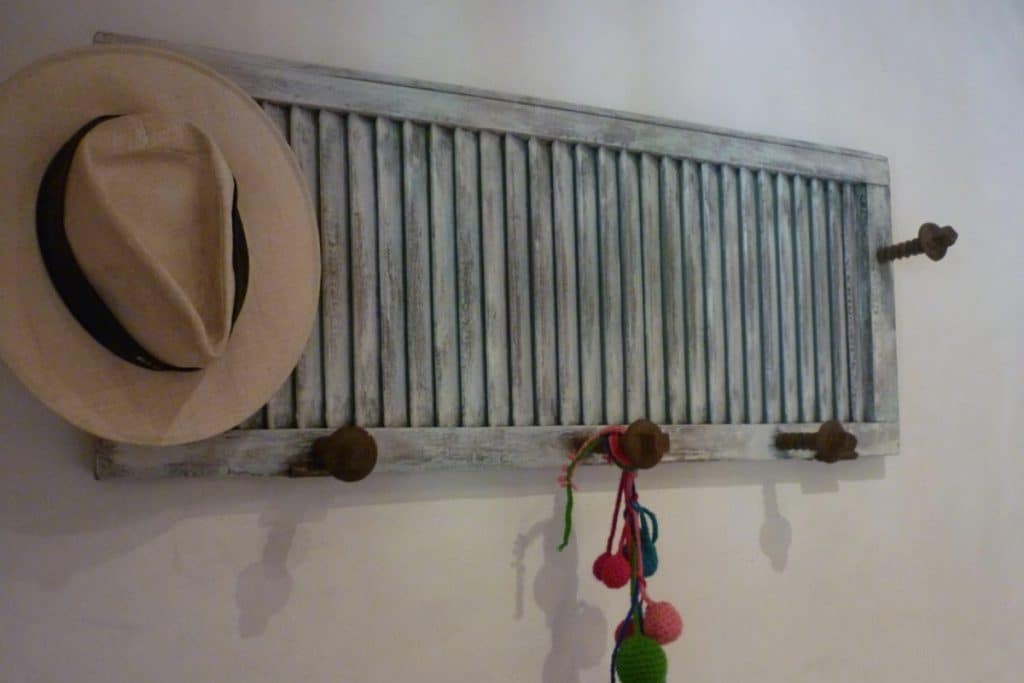 And it doesn't just work for coats, you can also hang your keys and, this way, you will never forget them before you leave home.
Wooden benches made from shutters
For those homes with rustic design and with wooden shutters A good option is to use your old models and convert their outer slats into benches or benches. You can also paint them in the colours of your choice and, in this simple way, you will give your home a unique look.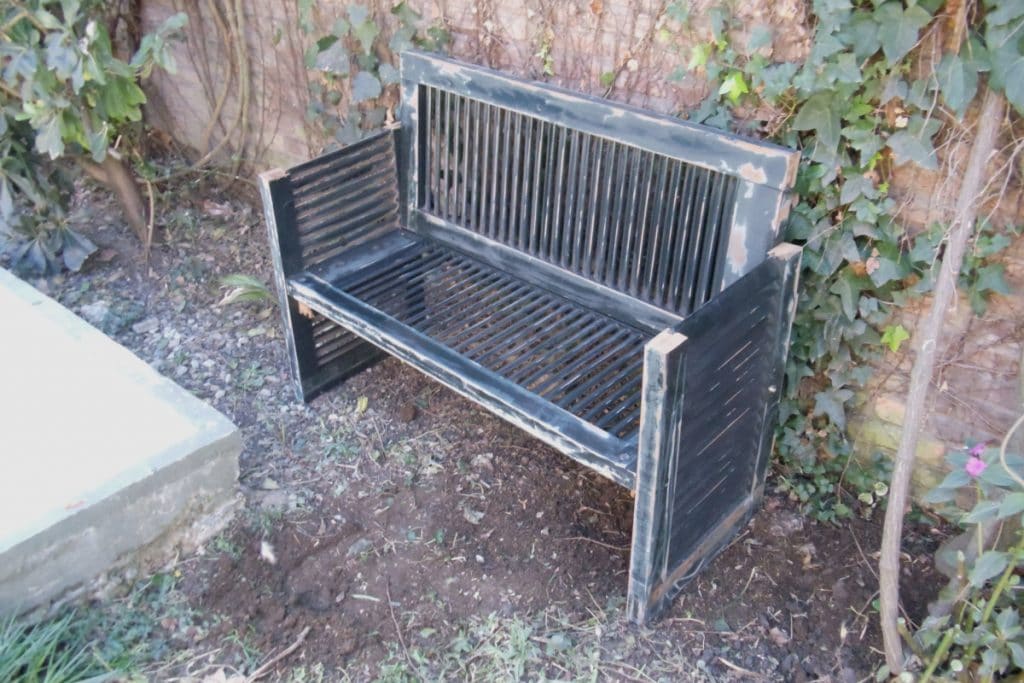 Kitchen organiser
The options are the most varied, although these are the most widely used by users:
Part of a piece of furniture.
Suspended on the wall.
For kitchen utensils.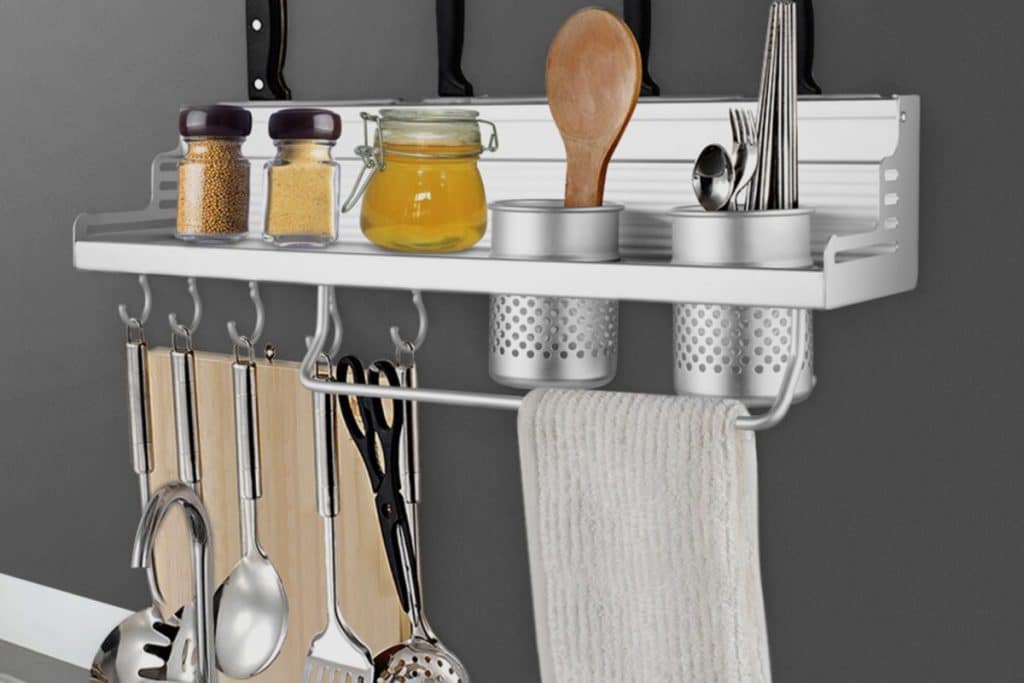 Shelf with interior shelves
You only need two wooden shutters and you will be able to enjoy a very original shelf with interior shelves. To make it, you only need to use one shelf serving as a top coveranother as a base and as many as you want to add.
The first thing you need to know is where you are going to place this shelf. Once you have it clear, all you need to do is cut small strips that are fixed to the wood and will serve as a support so that the shelves do not fall down.
Add a mirror
A mirror never hurts. To do this with an old shutter, all you need to do is use two sheets and leave a space in the centre, the gap where your mirror will go. This way, you can illuminate the whole room and you can check your appearance whenever you want.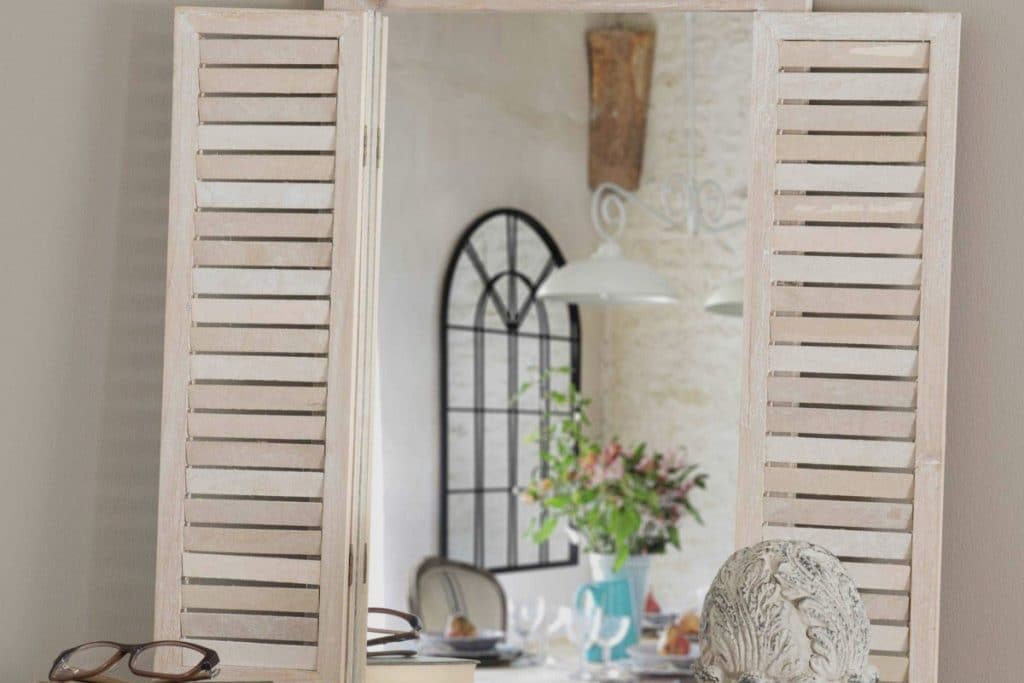 Rustic style headboard
Chances are that the large pieces of your old shutters are no longer in good condition, due to the passage of time. But if you find some that are in good condition, you can always give them a second life and use them as a elegant bed headboard with a rustic style.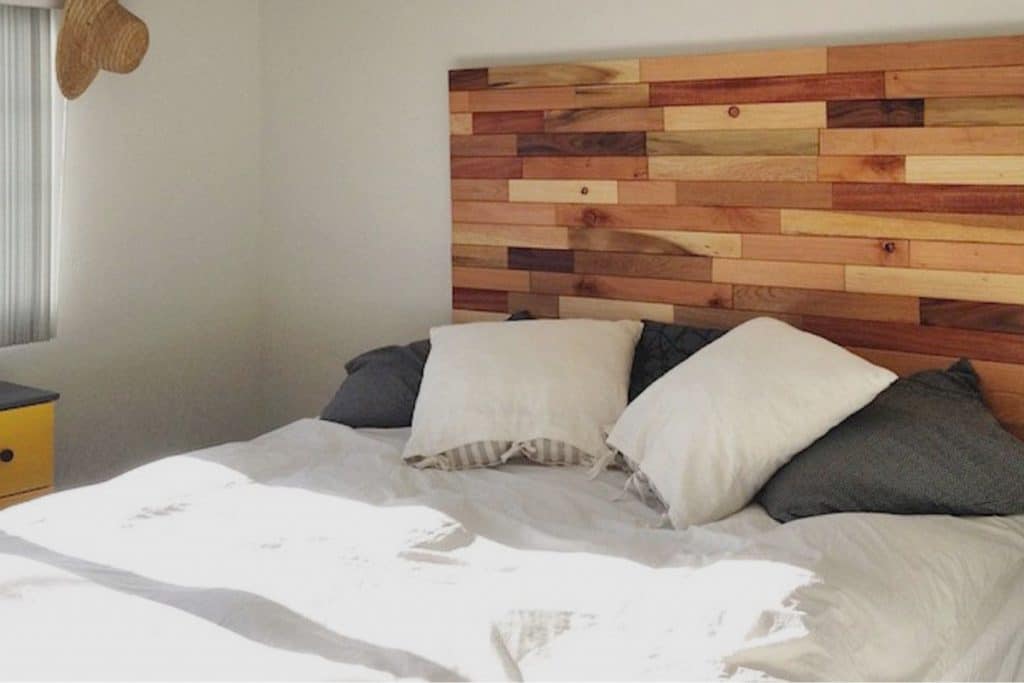 Practical dish drainer
Due to its format, it is very practical use your old shutters as a dish drainer; this way, you make use of the internal holes in your old wood and you can give your kitchen a vintage look for very little.
To do this, all you have to do is add to your roller shutter the brackets for wall mountingIt is also necessary to include some hooks to hang cups and some kitchen utensils.
Hanging garden
Hanging gardens are one of the most products in high demand A good option is to place your shutter on the wall and add a variety of jars with your favourite plants.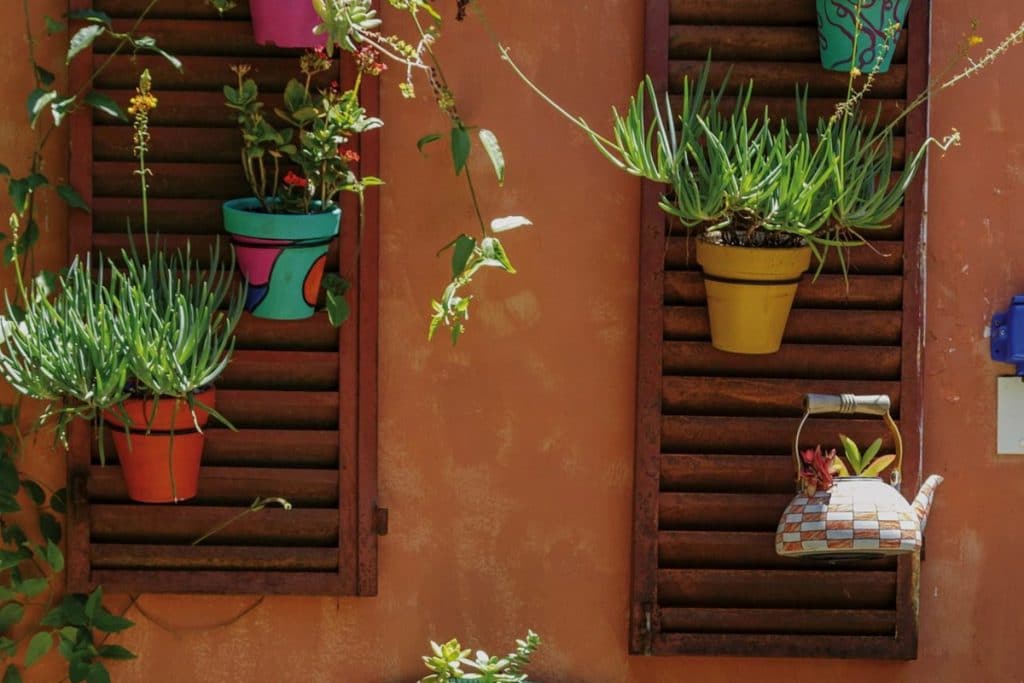 Screen
The first thing you should do is clean and sand the wood wellAfterwards, you can join the parts with hinges and paint your new screen with a small coat of varnish, simple, isn't it? As you can see, originality and elegance have never been so easy to achieve.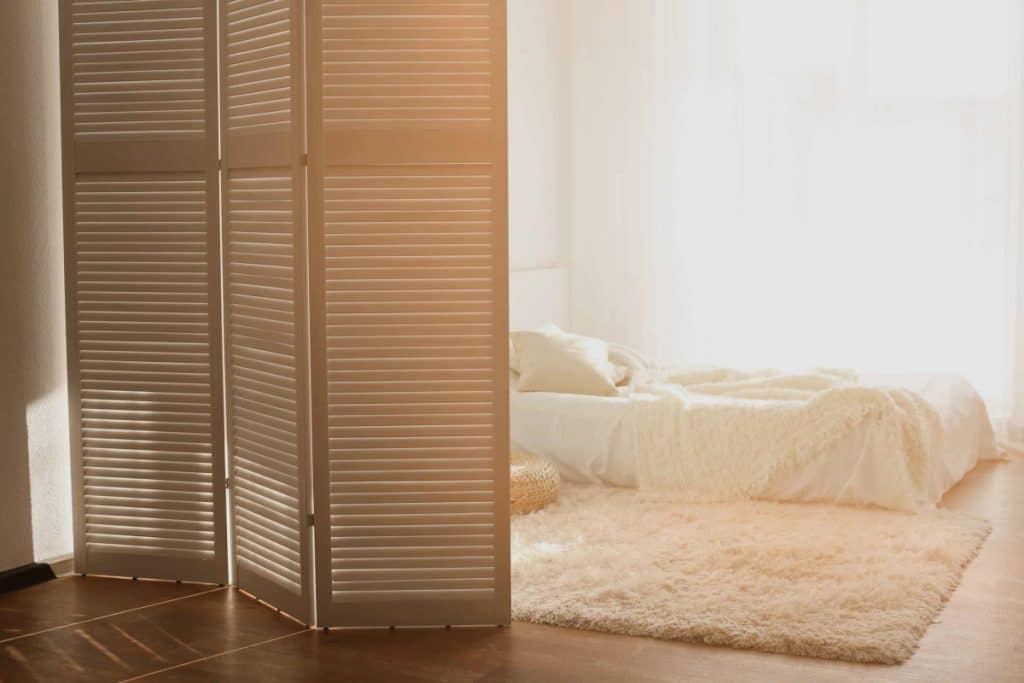 Organiser
All your papers, keys and documents important always at your disposal. If you decide to use your old blinds as an organiser, you will always have everything you need in your day-to-day life at hand.
How to build a table with shutters?
It is one of the options simpler and more ideal to give your old blinds a second life. Now you can give a new life to your dining table or your kitchen by installing a table with blinds. Here we show you a video with different examples to inspire you.
You have seen
all opportunities
you have available to give a second life to your old blinds. So now you know, you can change your old blinds without fear of not knowing what to do with them.
Newsletter

Be among the first to receive our promotions by e-mail