Latest trends in curtains and windows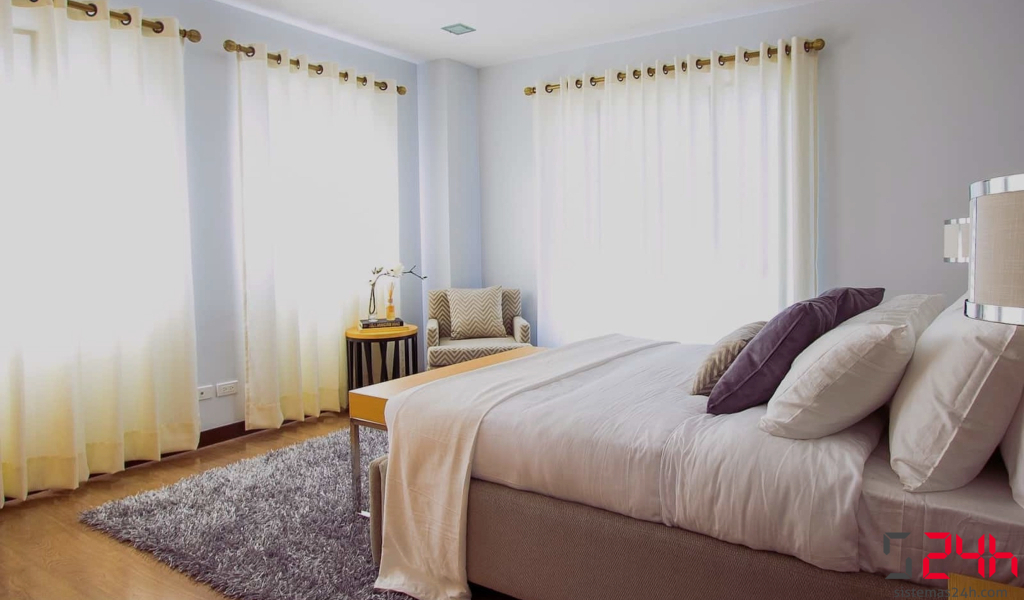 A house is not fully decorated if its windows are not dressed; to do this, they must have the elements that are necessary to decorate them. are responsible for enhancing it and allow sunlight to enter from outside.
The latest trends point to the placement of a single curtain or blind The curtain can cover the entire window; in this way, we can forget about the traditional pieces of curtain per window section, with just one unbroken piece, we have it all.
The curtain remains the most chosen optionThe blind continues to grow as a big trend, so it is very important to choose a good curtain and combine it with a good window.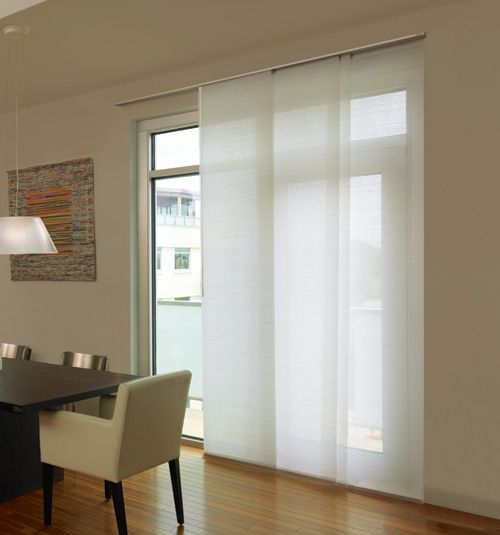 Triple glazed windows
Composed of three panes of glass, triple-glazed windows have a higher insulation capacity than single or double glazing. That's why these windows save energy and money.
Features of the triple glazed window
These windows are perfect for the northThe main reason for this is that, by allowing savings, they will reduce consumption. Among its main features characteristicsthey emphasise:
Thermal insulationThe innovative multi-chamber geometry of these windows allows them to save energy.
It has a versatile system which offers double and triple seal solutions.
Their triple sealing system favours greater insulation against noise, humidity and cold-heat.
It has steel reinforcements.
Classic designcharacterised by elegant lines and rounded shapes that harmonise with any style.
Neopor
This material consists of a blanket installed inside the space in the shutter boxes.
Neopor functions as thermal and acoustic insulationTherefore, its installation is recommended for all shutter and window replacements. In addition, they are easy to install and do not require any additional building work. This, together with triple glazed windows, is the ideal choice for those who wish to save money and energyTherefore, it is recommended for installation in first homes and cold areas.

Curtains or blinds?
Of course, the choice of curtain or blind depends on personal taste. Even so, there are some factors that can help us to know whether, depending on the characteristics of the window, we should opt for a blind or a curtain.
Large windowsIt is preferable to use curtains because they are more practical for this type of window. For example, if you want to see the landscape, you can simply pull them back.
Several windows in a rowYou only need one rod to place all the curtains you need.
Small windowsIn these cases, it is more useful to use blinds.
Window spaceIf it has margins on the sides, we recommend that you place a curtain that rests when it is opened; on the other hand, if it does not, it is better to use a blind because the curtain would block the light when you open the window.
For halls
A curtain is not just a simple element that prevents excessive light leakageIt also helps to decorate the room and make it more elegant.
The lounge is an indispensable part of the house because it is where the family spends the most time, so it is necessary to choose a style of curtains that matches the decor of the living room. There are an infinite number of options to choose from.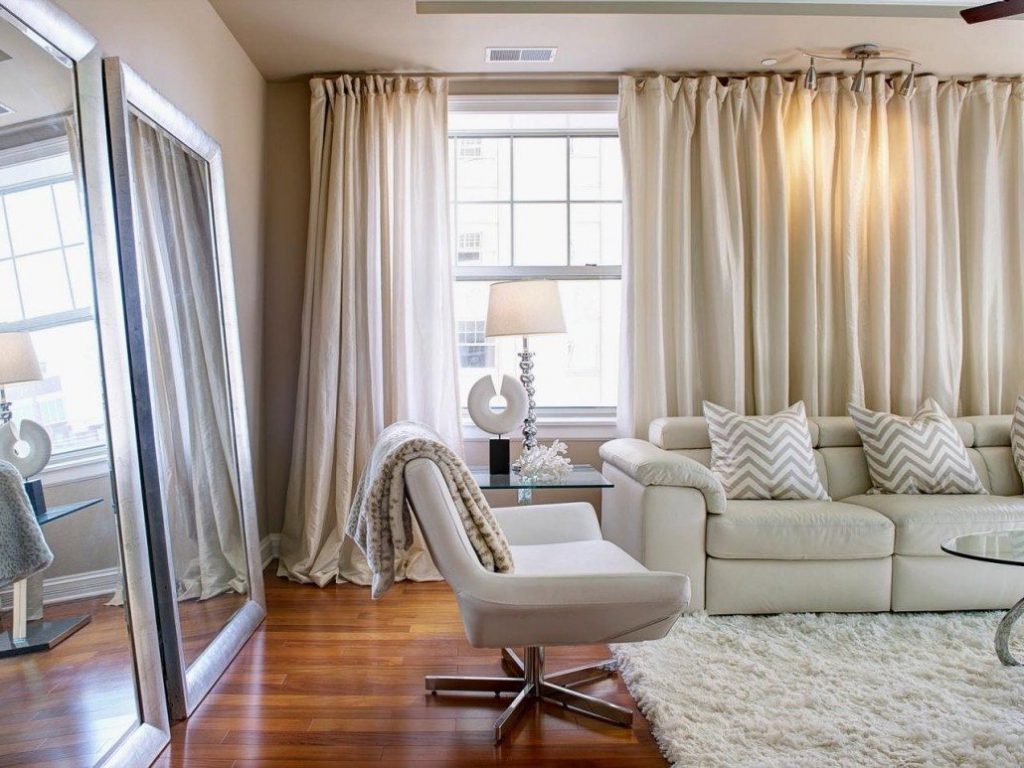 Gradient coloursSubtle gradient, in various shades or in two different tones. There are many possibilities and it all depends on your own creativity.
Tie and DyeCreate your own curtain and give your living room a personality of its own. Choose a white curtain, fold it and dip the edges in ink to create a casual pattern.
Metallic detailsspecially designed for an opaque black curtain. Insert metallic touches if you want to give it a more elegant touch.
Interesting curtain rodsA simple thing like bars can help you add a more elegant touch. A lucite bar with elegant brass hooks is a good choice.
Stencil printsIf you have long curtains, we recommend a stencil pattern on the edges.
Original bowsTies can make curtains more elegant.
Tassel bowChoose a colour that complements and transforms your curtains.
Curtains with laceThe lace panels at the bottom of the curtains add a glamorous and decorative touch.
Curtains with fringes.
Pompoms.
Large floralsFloral prints are usually composed of large flowers.
Geometricgeometric prints: the most commonly used geometric prints are usually stripes and checks.
Bright coloursIf you want to highlight the decoration, it is advisable to use bright colours.
Grey or pastel coloursNeutral colours such as white, beige and grey are used for an elegant look.
TexturesCurtains made of fine and delicate fabrics are ideal for modern rooms.
Touching the groundYou can opt for curtains that reach all the way to the floor from the ceiling.
For kitchens
Curtains are another of the places that do not can be missing in a house. This is the space that is in permanent use and therefore needs the most cleaning. Even so, there are different styles so that your windows should also be decorated.
Roller blindscan be rolled upwards to avoid splashes. This option, in the same colour as the walls, is ideal if you want to camouflage the curtains.
Country and country styleFloral, fruit or animal prints and ruffles. Can be used for the window curtains and the bottom of the worktop.
CollectionsThey allow sunlight to enter and give a sense of elegance to the room. They can be retracted at the top and bottom.
ClassicsThese curtains appear on a rod on a single window to create a rustic atmosphere.
OriginalsThere are a multitude of options and some of them are very original. For example, some curtains are created with a pom-pom tablecloth which gives a cheerful atmosphere to the room.

Modern curtains for the bedroom
There are a multitude of designs, as many as you can imagine, but nowadays, light colours predominate. These may have some detail of lace or a discreet print. The current trend is to keep it simple and avoid the outlandish.
Newsletter

Be among the first to receive our promotions by e-mail