Vertical louvred screen curtains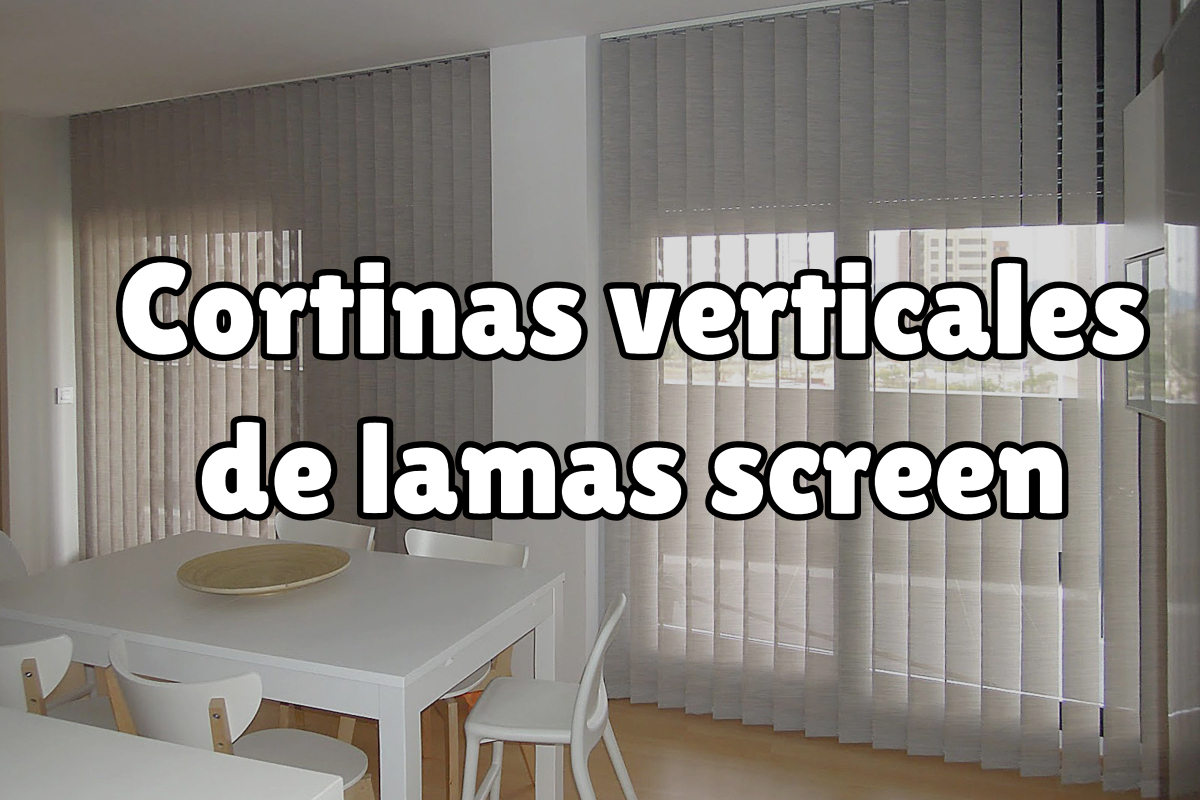 The vertical curtains of screen curtains are curtains made of a fabric composed of polyester or PVC filaments, as the case may be. They are highly valued throughout the world because of their functionality and its ability to give windows a unique style mark.
It is composed of a series of horizontal slats with a slight opening between them of 89 or 127 millimetres. These are attached to an upper rail, so that we can easily adjustable, either vertically or horizontally the entry of light coming from the window.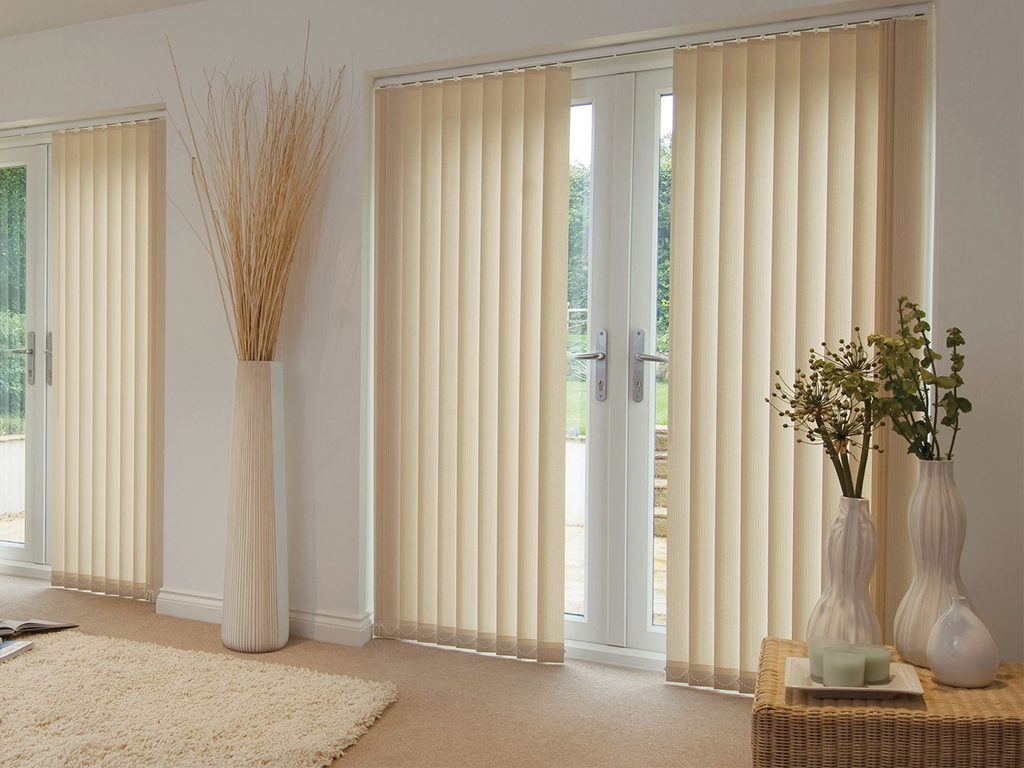 Where to place them?
The place where you can place these vertical curtains can be very varied, understanding that it all depends on the place and your tastes. However, it should be noted that as they are vertical curtains, they can be adapted to the place. Also, that can be rotated by approximately 180 degrees. Mostly, this type of curtains can be placed in bedrooms, as it has the ability to be used in the living room. possibility of mastering degrees of temperatures.
Why choose vertical screen curtains?
Because its fabric, made up of glass fibre and PVC filaments, is the most advanced on the market. For this reason, it is the king for vertical blinds. In addition, it is minimalist and has a modern styleThis makes it a top choice for living rooms and rooms with large windows.
Durability and resistance
Their maintenance is minimal and its materials make it a very durable curtain. Resistant to weathering, moisture and ageingwhich also makes them perfect for bathrooms and exteriors.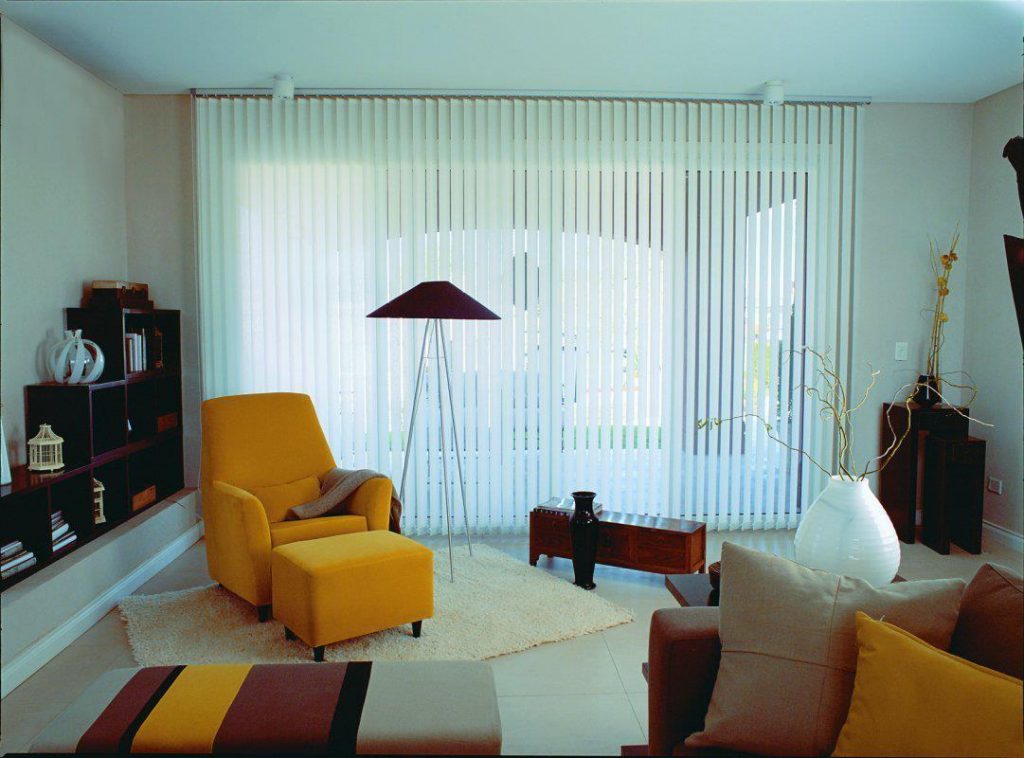 Degrees of openness of the screen fabric
As mentioned above, the screen fabric is formed with PVC-coated glass fibre yarns. Therefore, their degree of openness depends only on the space between the joints. Depending on the width of these holes, more or less light can enter. The more natural light that enters less energy expenditure. 
Energy saving and solar protection
These curtains act as isolation barrier, allowing the space to be kept warm according to your needs, but always allowing light to pass through. In this way, it makes sense to save energy.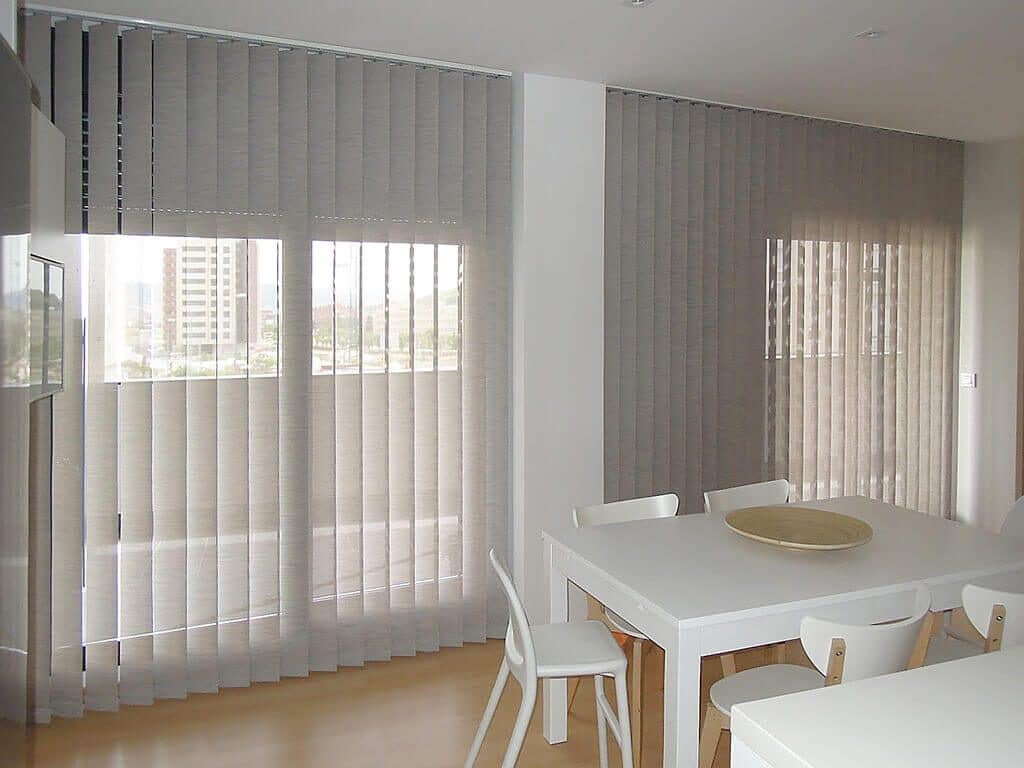 Differences with roller shutters
These curtains are differ from roller shutters in their level of styling.. Our products are designed to guarantee your well-being at home, to bring out your style, to ensure comfort and to make the most of the available space in your home. Vertical blinds are the best way to cover long windows, and are usually used in offices or in the living room.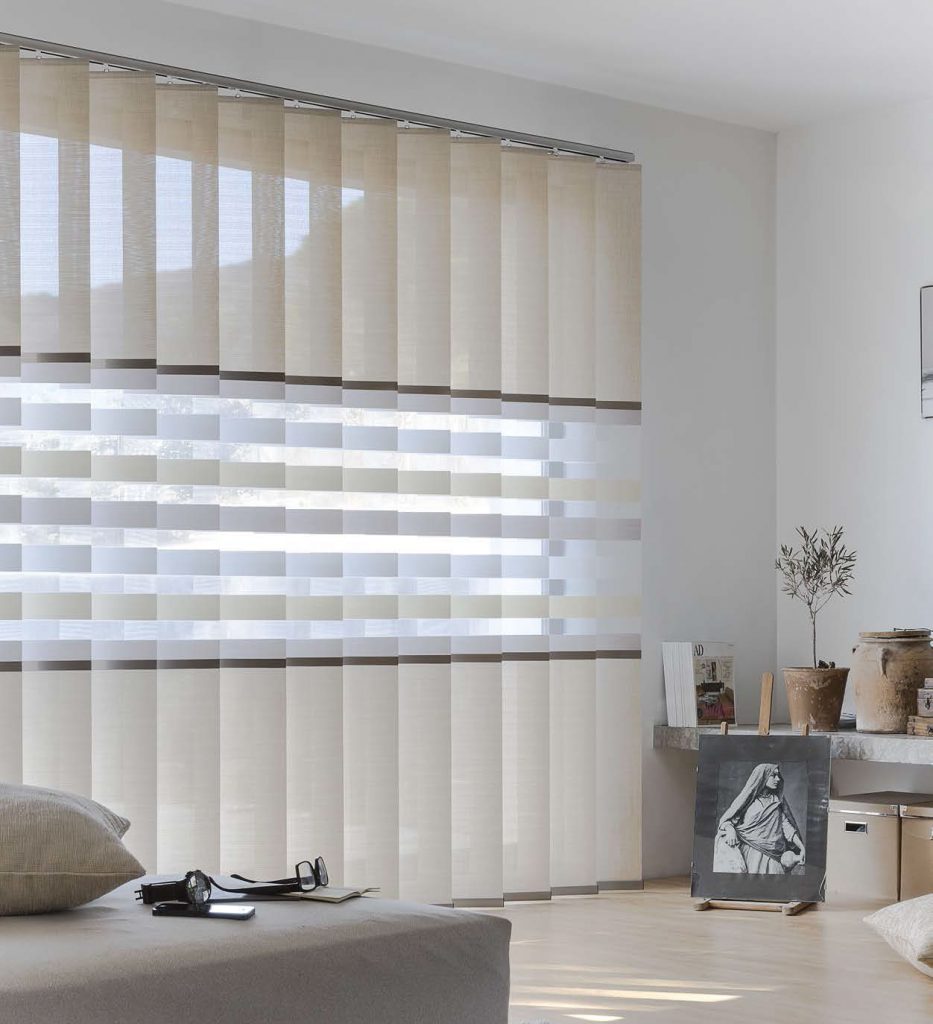 The choice of vertical blinds screen depends on the level of visibility you are looking foror, to put it another way, its degree of openness. From 1 to 5 % means low visibility and light entry, while from 7 % onwards means high transparency.
Classy environments
In terms of the level of styling it provides to the home, it is worth noting that with its use you will have a one-of-a-kind environment especially in living rooms where you need to cover large window spaces.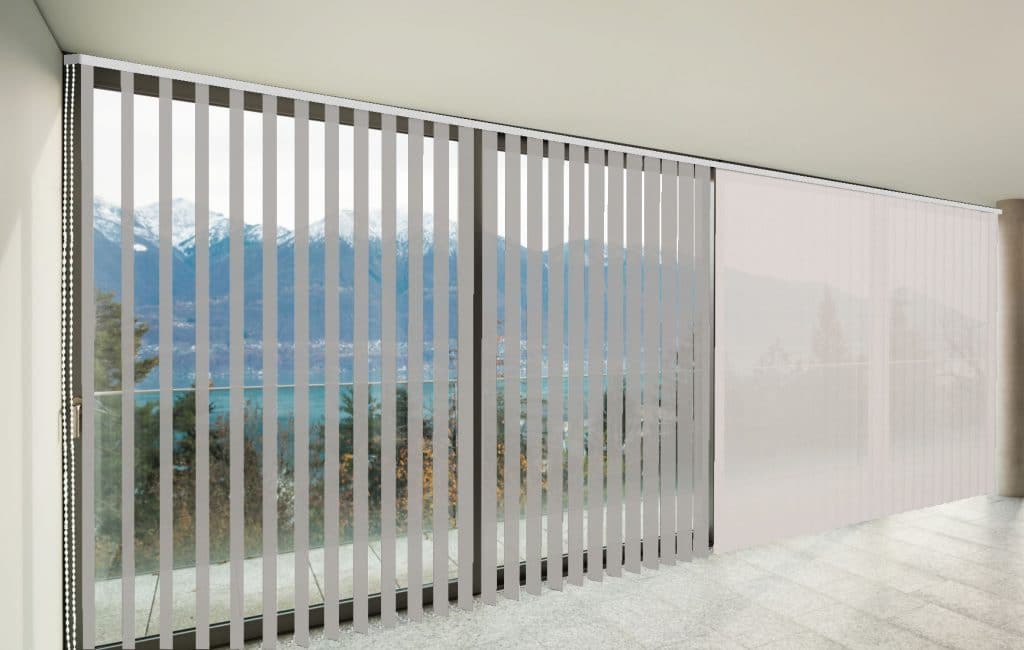 It is easy to clean and you can handle it easily, you only need a hoover to remove the dust. Some fabrics screen are flame retardantsso you shouldn't have to worry about your safety. They are also extremely cost-effectiveThey last for years and can be installed both outdoors and indoors without any problems.
Contact us and we will deliver a quality product. Its adaptability is given by its capacity to adapt to your needs, you indicate the measurements and we carry them out without any problem. Vertical blinds screen grant a elegant and sophisticated touch to the living roomIt is also available in a variety of colours.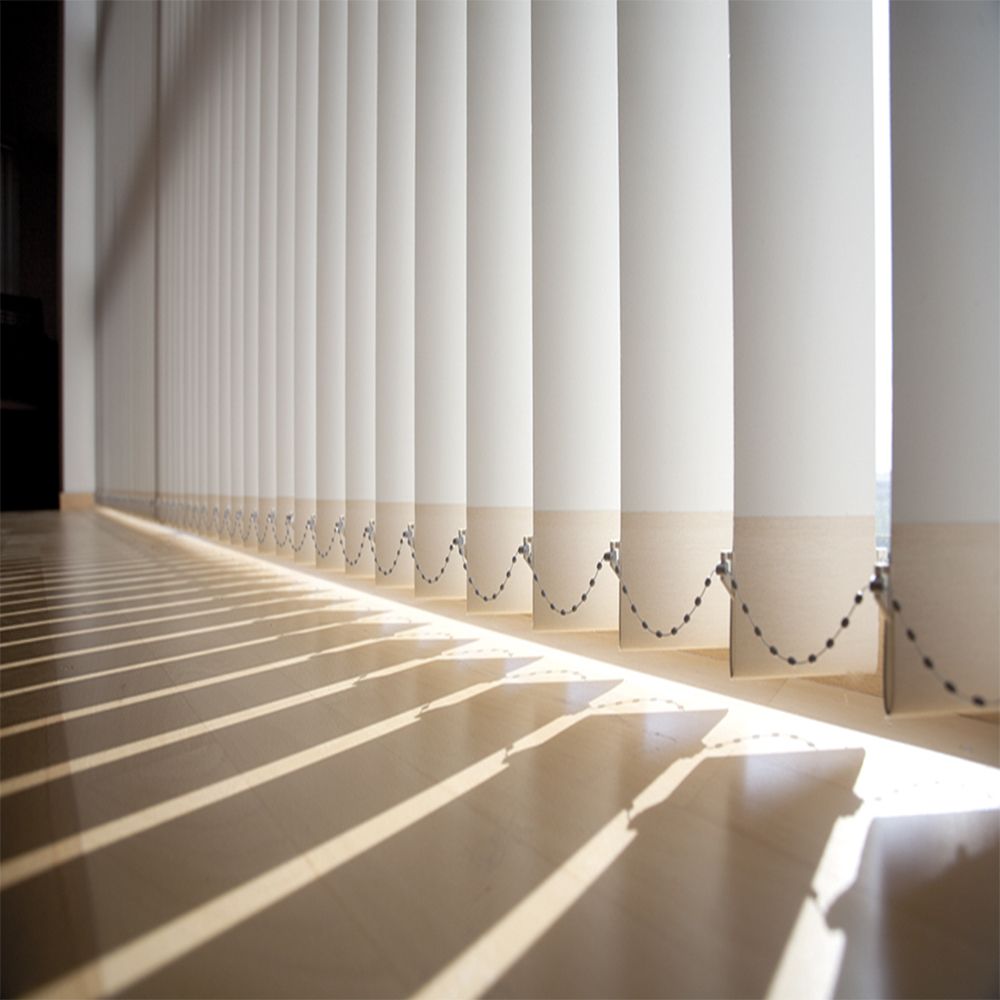 Installation tips
Vertical louvred screen curtains have certain particularities as they are truly new and innovative designs.
It is therefore important to know a little more about them so that the installation process can be much easier and the material is not damaged.
Recall that its synthetic material facilitates installation of these curtains, but pay attention to the following tips:
Depending on the type of window
Due to the materials that have been implemented for the manufacture of these vertical blinds, it can be considered that they can be placed on any window. The only aspect that we must handle is the the way in which they are used and the times when it is recommended that they are not fully collapsible.
Depending on the mechanism
According to the place where it is placed, certain mechanisms are implemented, depending on whether it is placed from the ceiling or from the wall. The recommendation given in these cases is that there should be margins of spacing in relation to the concrete from about 8cm to 17cm.
Newsletter

Be among the first to receive our promotions by e-mail