Motorised blinds: Advantages, disadvantages and recommendations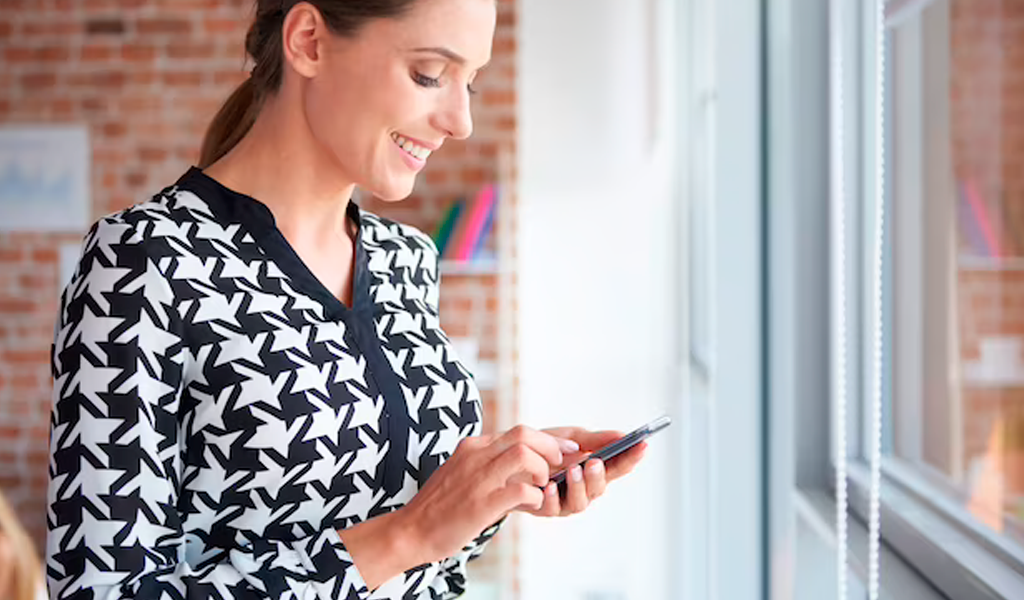 Motorised blinds have become an increasingly popular choice for many homes, providing convenience and functionality. In this article, we will explore the advantages and disadvantages of motorised blinds, so that you can make an informed decision on whether they are the right choice for you. From the convenience of automated operation to installation and maintenance considerations, we'll look at all the important aspects associated with motorised blinds.
Advantages of Motorised Blinds
Motorised roller shutters offer a number of notable advantages that can significantly improve your home experience. Here are some of the main advantages you should be aware of:
Comfort and convenienceWith the push of a button or the use of a remote control, you can open or close your roller shutters easily, without having to do it manually. This is especially useful if you have large blinds or if you have difficulty reaching them.
Automatic programmingSome motorised blind systems allow you to set schedules for opening and closing the blinds, giving you more control over the light and privacy in your home. You can set them to open automatically in the morning and close at dusk, for example.
Security and privacyMotorised blinds can simulate the presence of people in the home by opening and closing at specific times, which can deter potential intruders. They also allow you to easily adjust the level of privacy in your rooms.
Additional functionalitiesSome motorised roller shutter systems offer additional features, such as integration with home automation systems or compatibility with voice assistants, allowing you to control your roller shutters in a convenient and personalised way.
Disadvantages of Motorised Blinds
While motorised blinds offer many advantages, there are also some disadvantages that you should consider before making your decision:
Additional costMotorised blinds tend to have a higher price tag compared to traditional manual blinds. In addition to the cost of the motor and components, installation costs must also be considered.
Need for regular maintenanceMotorised roller shutter systems require regular maintenance to ensure that they function properly. This may involve servicing and lubricating the motor, as well as cleaning the internal mechanisms. If proper maintenance is not carried out, the motor can deteriorate more quickly.
Dependence on electricityMotorised blinds require electrical power to operate. If there is a power outage, you may not be able to operate them manually, which could limit your ability to control the light and privacy in your home.
Recommendations
Familiarise yourself with the system: Before using motorised blinds, it is important to read the instruction manual and understand how the system works. Make sure you are aware of the different functions and options available.
Set the travel limits: If your motorised blinds have a travel limit function, be sure to set it correctly. This will prevent the blinds from opening or closing excessively and help prolong the life of the system.
Use the remote control or the mobile app: Take advantage of the convenience of controlling your roller shutters via the supplied remote control or the corresponding mobile app. These devices allow you to operate the blinds from anywhere in your home.
Automatic timetables: If your system allows it, set automatic schedules to open and close the blinds according to your preferences. This can be especially useful to simulate presence when you are away from home or to take advantage of sunlight at certain times of the day.
Keep the clean blinds: Perform regular maintenance on your motorised blinds, including cleaning the slats or fabrics. This will help to keep them looking and working at their best.
Avoid blocking the path of the blinds: Make sure that there are no objects obstructing the movement of the blinds. Avoid placing furniture or other items near the windows that could interfere with the movement of the blinds.
Use the security function: If your motorised roller shutter system includes a safety function, activate it to prevent accidents. This may involve obstacle detection and reversal of movement in the event of resistance detection.
Performs a maintenance newspaper: In addition to keeping the blinds clean, it is important to regularly maintain the overall system. Always follow the manufacturer's recommendations for lubrication, adjustments and technical checks.
Be careful with batteries: If your motorised blind system is powered by batteries, be sure to replace them as needed. Keep a spare supply to avoid running out of power at inconvenient times.
Request technical assistance when necessary: If you experience problems or difficulties with your motorised blinds, do not hesitate to contact the manufacturer's technical support service. They will be able to provide you with the necessary guidance to resolve any problems.
Remember to always follow the manufacturer's specific recommendations for the use and maintenance of your motorised blinds, as each system may have particular characteristics and requirements.
---
Motorised blinds offer a number of advantages that can transform the way you interact with your blinds and enhance your home experience. However, it is important to consider both the advantages and disadvantages before making a decision. Evaluate your needs, preferences and budget to determine if motorised blinds are the right choice for you. Remember to have regular maintenance and proper installation to ensure the optimal performance of your motorised blinds.
Newsletter

Be among the first to receive our promotions by e-mail