How to fix a blind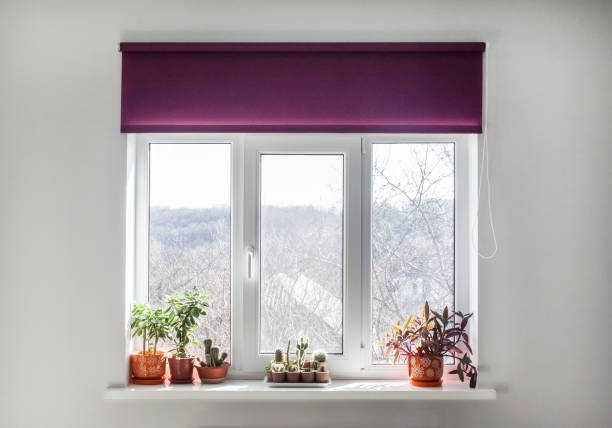 When we least expect it and just when we most need to lower the blind in the dining room, bedroom or other room, it suddenly gets stuck and does not allow us to regulate the light that enters the space. Blinds are usually very easy to fix, although it all depends on the model you have. And here we are going to explain how to fix a roller blind.
Blinds have long been a favourite for many families thanks to their ease of use and because they are an ideal decorative accessory. But to make them last for a long time, they need to be properly maintained.
What is a blind?
A roller blind is an element that is made of a single retracting fabric vertically around a tube that fits into the top of the window. In addition, we have the option of fitting the blind on the wall or ceiling.
In order to operate, the mechanism can be operated by means of a side chain which is attached to the top tube or with a so-called lanyard system. Similarly, new technologies allow them to be controlled remotely.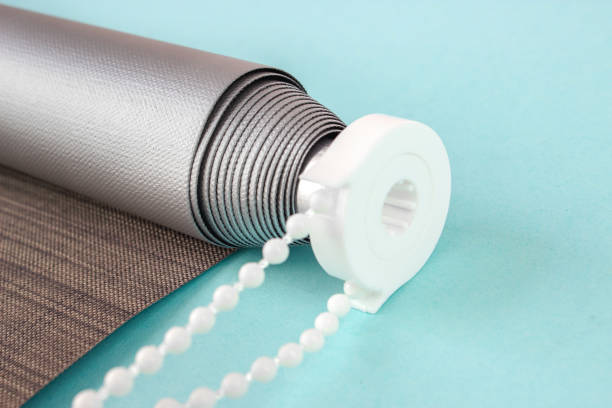 Types of roller blinds
Within the blinds, we have the so-called ".roller blinds". They are the most popular and are very functional and simple to use. It is only you need a rope to pull them up and lower them as if they were blinds. It is made of a single piece and will be rolled up vertically in a tube at the top.
Depending on the type of fabric that the roller blind can have:
Night and day blinds
They have an avant-garde feel to them and a structure based on horizontal bands with different density The main purpose is to choose the degree of light that enters from outside. Its main purpose is to choose the degree of light that enters from the outside.
Opaque blinds
No lighting allowed completely and are ideal for replacing conventional blinds. The material of which these blinds are made is usually fibreglass or polyester, and is thick enough to provide maximum darkness in the room where they are installed and whenever we want. In addition, it is a fabric that is very easy to clean and maintain.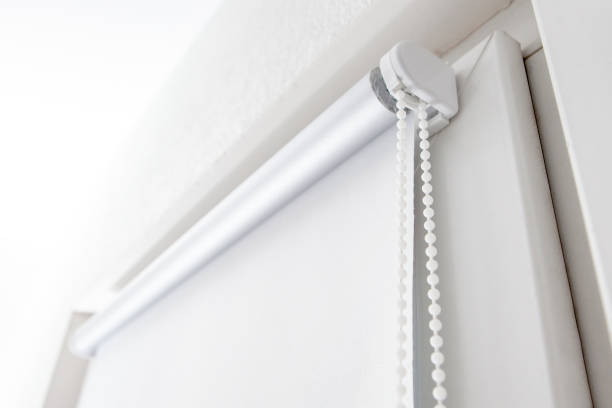 Translucent blinds
They are ideal for rooms where we do not want to completely block the light and take away complete visibility inside the room. This model is characterised by allowing direct natural light to pass through, although it can also be used in the room. choose the intensity of brightness interior. They have a very aesthetic design and are very practical, ideal for bedrooms.
Screen blind
When we do not want a room to have direct light from the outside, but we do want it to have direct light from the outside. sievedThis model is ideal. It is made of PVC and works very well as an anti-dust and dirt filter. In addition, they are made of flame retardant materials to prevent possible fires.
This type of blind is characterised by having different percentages of translucency, from 0 to 10% depending on the amount of light we want to let through.
The folding blind
It has a system based on horizontal metal rods. These act as a counterweight, in addition to ensuring that the rods bend to make them more flexible their structure and collect the folded fabric in a perfect way. In addition, they are the best for customisation, as they can be combine in different fabrics and designs to suit the tastes and needs of the household.
They are usually made of canvasThe fabric is very resistant and allows the light to be filtered without being visible from the outside thanks to its translucent fabric. It has a wide range of colours to add a special touch to your bathroom, living room or bedroom. They even have the advantage that they are easy to dismantle and can be washed in the washing machine to remove dirt.
Paqueto blinds
Its mechanism is similar to that of the conventional folding blind, although the packet does not use rods and the retracting natural wave form thanks to the fact that it folds in an irregular shape. Its main feature is that it folds up on itself without having to be rolled up, giving the room a more aesthetic appearance.
In addition, we can also choose another type of fabric to achieve a sheer or fine curtain effect.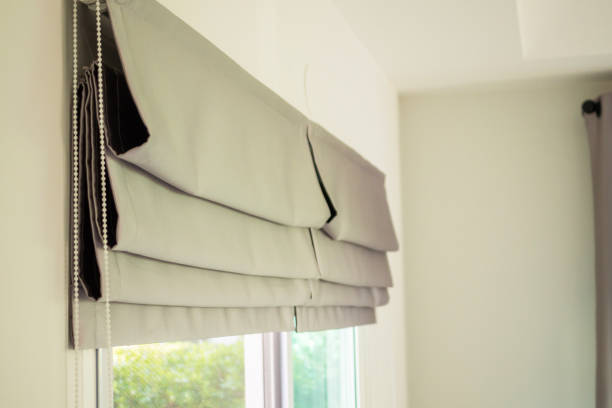 How to arrange a blind according to its type
Now that we know the types of blinds that we can install in our home, we are going to point out how to fix a blind in case it gets stuck or breaks.
How to fix a roller blind
This blind is coils up on itself When they are installed, they usually have a circular support at the top, on which the blind is rolled upwards.
If the the blind is manual and does not go upIf the chain has not been wound up properly or has come out of the guide at the top, it is most likely that the chain has not been wound up properly or has come out of the guide at the top.
It may have been formed a knot or jam on the cord that raises or lowers the blind.
We check the top to make sure what the problem is, checking the rope or chain completely and operating the mechanism.
It is not necessary, in these cases, to completely dismantle the system if we can easily check the top rail and the guides, as it is very likely that this is where the problem lies.
How to fix a folding blind
It is one of the simplest and most common blinds in the home. Generally, are very light and they are not usually large in size, so they are easy to handle and quickly know where the problem is when they get stuck.
They usually carry a backstraps or ropes which start from the upper horizontal rod and run through the curtain fabric from top to bottom. Although this may vary depending on the width of the blind, the strings are usually 20 cm each.
If we have a folding blind that does not go up:
It is best to check the back where the cords go. It is possible that one of the cords is broken and is causing the blind not to fold.
If a cord has broken, it must be replaced by dismantling the blind and replacing it with another cord of the same size.
If it is only out of its usual place, just look where it is and the blind will go back up as usual.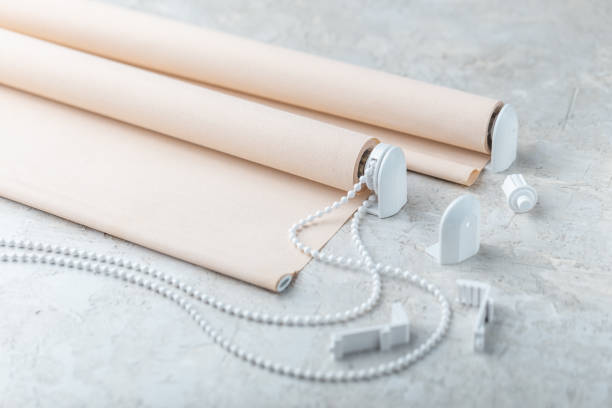 Troubleshooting on a rod blind
The blinds made of rods or slats contain along the length of the fabric or material a series of horizontal slats or rods, parallel to the top rail from which they hang from the top of the window. If the slat or rod blind does not go up:
It is best to check the rear to try to fix it. The horizontal rods are attached to each other with cords that allow movement and cause the slats to fold back on top of each other in succession as the blind rises.
The problem usually appears in the connecting ropes between blades or in the blades themselves, which may have been broken, damaged or twisted in the side cord that allows the whole system to be operated.
It is possible that a joint has broken or jammed.
How to fix an automatic blind
A blind, no matter what type it is, can contain a small engine that allows it to be raised or lowered comfortably and precisely. In addition, larger blinds are usually automatic.
An automatic blind that does not go up is a more complicated problem to solve, although you can check the mechanism to see if it is a simple maladjustment or consult the instructions. It is best to consult a specialist who can repair it, especially if the fault comes from the lifting motor.
As you have seen, we have already given you the keys to how to fix a blindwhatever type it may be. In addition, the manual models have a very simple mechanism which, in the event that a part breaks down, we can fix by ourselves.
Newsletter

Be among the first to receive our promotions by e-mail