How to control blinds with Somfy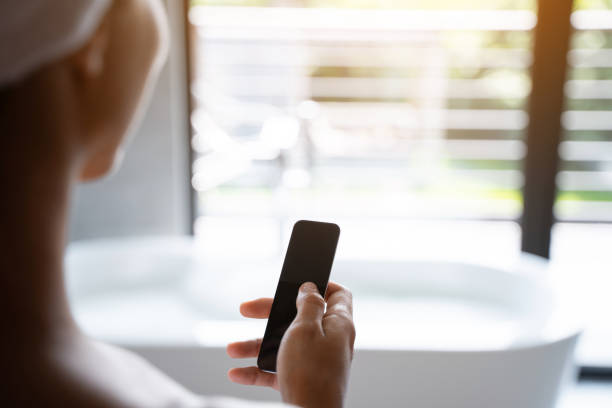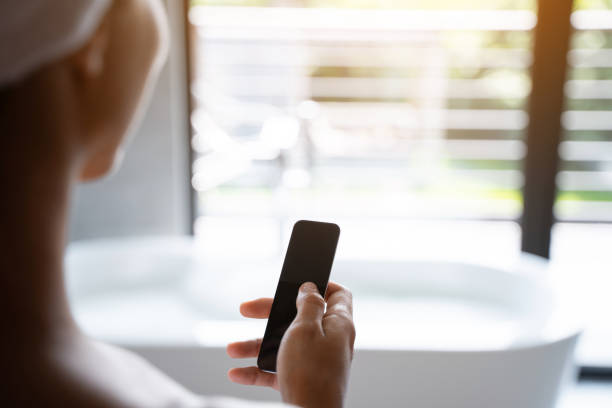 Technology has become an indispensable part of our lives. Nowadays you can control your entire home with a simple click on your mobile phone - even your blinds can be controlled remotely! And that is what we are going to tell you here, how to control blinds with Somfy.
Today's smartphones allow us to control any aspect of our lives in a simple and instantaneous way, such as operating household appliances, lighting, doors, windows, etc.
Home automation and connections
The home automation helps save time, improves energy efficiency and, of course, increases security and comfort in the home. For example, from outside the home we can changing device functions home remotely, such as changing the heating temperature or raising and lowering blinds. Below, we show you some of the systems most frequently used
WiFi. This is the most common and well-known connection. It allows you to choose from a wide variety of world-renowned protocols.
Z-Wave. It is a low-power wireless communication protocol created by Silicon Labs. As it is licensed, it tends to have a higher cost and is used by companies such as Samsung, Somfy or Logitech.
Zigbee. It is another low-power, open-source wireless communications protocol created by the Zigbee Alliance. As it is an open protocol, it has a great expansion and is used by brands such as Philips, Ikea or Belkin.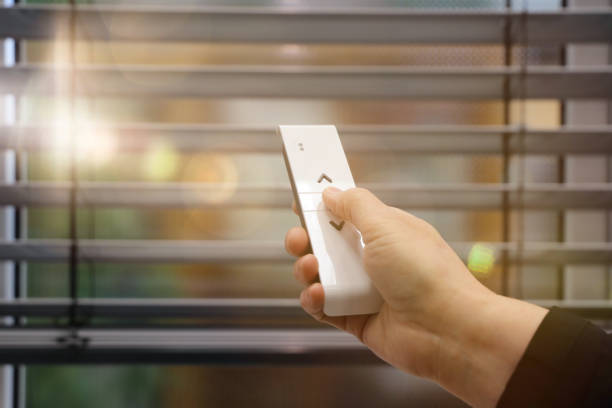 What are domotic blinds?
Domotise consists of implementing technology to elements of the home that the user can control in an automated way, as well as managing the operation using a mobile device, touch or remote control.
On the other hand, there are also motorised blinds, the blinds do not need to be raised or lowered manually, although they do contain a switch to operate them. In other words, the blinds do not need to be raised or lowered manually, although they do contain a switch to operate them.
How to control blinds with Somfy?
Before we start to control the blinds, we need to know their status, as well as what type they are and whether or not they are motorised. The latter is necessary to carry out the automation of the blinds.
Blinds automation with Somfy: Non-motorised blinds
Before even thinking about installing home automation in roller blinds, we need to installing an engine for the system to work. Depending on the shutter model, it will have one type of motor or another.
There are 2 types of engines:
The tubular motors are fitted to the roller shutter cylinder and are easy to install.
Ribbon motors must be used for roller shutters of this type. Installation is carried out without any modification to the original mechanism.
Automated shutters with Somfy: Motorised Blinds
In this case, it is only necessary to purchase an add-on to control the roller shutter. Blind modules, wireless switches, remote controls or mobile phone controls can be used.
Elements to be added after the roller blinds have been automated
Once we have installed the motor, we can complete the domotization of these devices:
Blinds modules. It allows the motor to be managed manually or automatically by programming. It also has a mobile app that will inform you of the status of the shutter.
Wireless switches. It is a wireless switch, although it is not recommended, since the advantage of domotisation is that the same action can be commanded remotely.
Mobile control. Once the automated blinds and their accessories have been installed, they must be configured using a mobile app. By connecting the switches to the WiFi network, the blinds can be used remotely, creating ambiences or programming them according to schedules, among other things.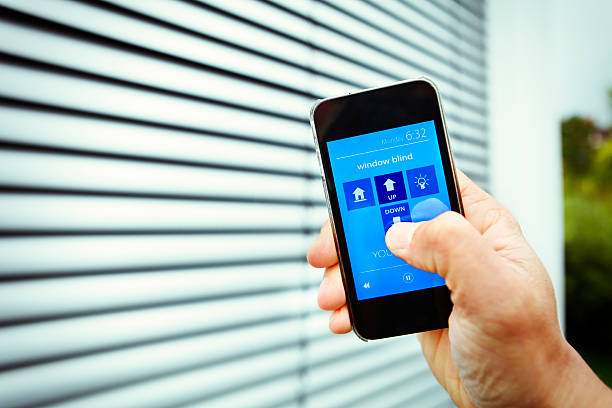 What is the Somfy system?
Somfy is a home automation system which allows you to remotely and automatically control electronic products, appliances and household products. It saves time and is very easy to use.
It has the programme TaHoma which automatically creates a group of related equipment in the home. For example, it allows you to monitor the status of the blinds, raise and lower them as desired, program when you want them to be raised or lowered, and other ways to automate the blinds with Somfy.
In addition, you can create customised schedules for a higher level of home comfort, safety and energy efficiency.
Advantages of home automation of your blinds with Somfy in your home
In Spain, it is common for homes to have blinds to regulate the entry of light and adapt it according to the time of day. In addition, if you want to control blinds with Somfy, you can add functions that will guarantee greater comfort and convenience. Some of its advantages:
Make the most of natural light. Spain is a country with a lot of sunshine, around 2,500 hours a year on average. Thanks to home automation, it is possible to make the most of the hours of sunshine.
Energy saving. By taking advantage of daylight hours, energy savings are improved. It reduces electricity consumption by not having to operate other appliances.
Presence simulation. It also helps to create greater security thanks to the presence simulation. It is easy to set up and, thanks to this, potential burglars and curious onlookers can be deterred, as we can make believe we are at home.Presence simulation
Relaxing environments. Domotising blinds helps to create relaxing atmospheres in a simple way. If we feel like watching a film, for example, we can lower the blinds to create a more intimate and dark atmosphere.
Comfort. We can raise and lower the blinds from our smartphone, using a remote control or a voice assistant.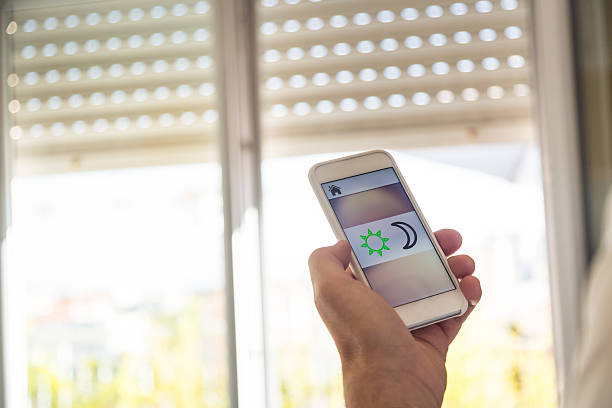 There is no doubt that home automation has changed the way we view technology and our own lives. Domotise blinds with Somfy or other elements helps us to gain in energy efficiency, comfort and convenience for very little.
In conclusion, The possibility to control a roller shutter depends largely on the specific type and model of roller shutter. While many types of roller shutters, such as roller shutters, Venetian blinds or vertical blinds, can be easily controlled using commercially available automation systems, some older or specialised types may have limitations in terms of compatibility and control options.
It is important to note that the The automation of roller shutters may require the installation of additional components, such as motors, controllers or communication systems, to enable integration with smart home systems. Therefore, before making the decision to control a roller shutter, it is advisable to consult with a specialist or home automation solution provider to determine the technical feasibility and options available for the type of roller shutter in question.
In summary, while many blinds can be automated, not all blinds are compatible or designed for this purpose. It is important to research and obtain professional advice to determine whether a particular blind can be controlled and what automation options are available to meet individual needs and preferences. At systems24h we can help you with a wide variety of made-to-measure blinds such as the alicantine blinds for exteriors
Newsletter

Be among the first to receive our promotions by e-mail